Best Drones Under $500
motovideo
April 26, 2022
47 Views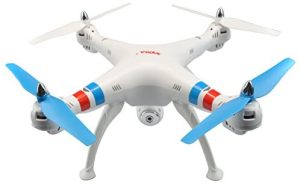 Ready to find the best mid-range drone on the market?
Drones can be used in many situations from a tool to measure topography to a fun toy to fly around the house. You may own a few acres of property you need to survey frequently, or maybe you need to check the quality of your roof shingles (these are both real and practical uses described in reviews).
Simply put, you can buy a drone for just about any reason.
How cool would it be to see a family selfie taken from an aerial view? It sure beats the former solution of asking the most agile family member to climb to a higher vantage point for the perfect angle. When you think of it that way, drones can potentially save you tons of money on ER visits.
If you're a first-time drone user, your needs are going to vary drastically from an experienced drone pilot looking to update their technology. It's easy to get lost in the world of drones, but with a little bit of guidance, you'll be ready to buy a new drone in no time.
Looking for the best drones under $500? Look no further. This guide is our comprehensive list of the top drones under five hundred dollars on the market.