Selfies with the smartphone are actually not easy to do: If you shoot them without the help of a special stick, you hold the camera far too close to your face, which leaves unsatisfactory results behind. A modern alternative is offered by the Selfie drone, which works in basically the same way as any multicopter, but flies autonomously and is equipped with an object-related video function. This holds a great deal of potential. Experts suspect that such drones could become the next hit among consumer copters.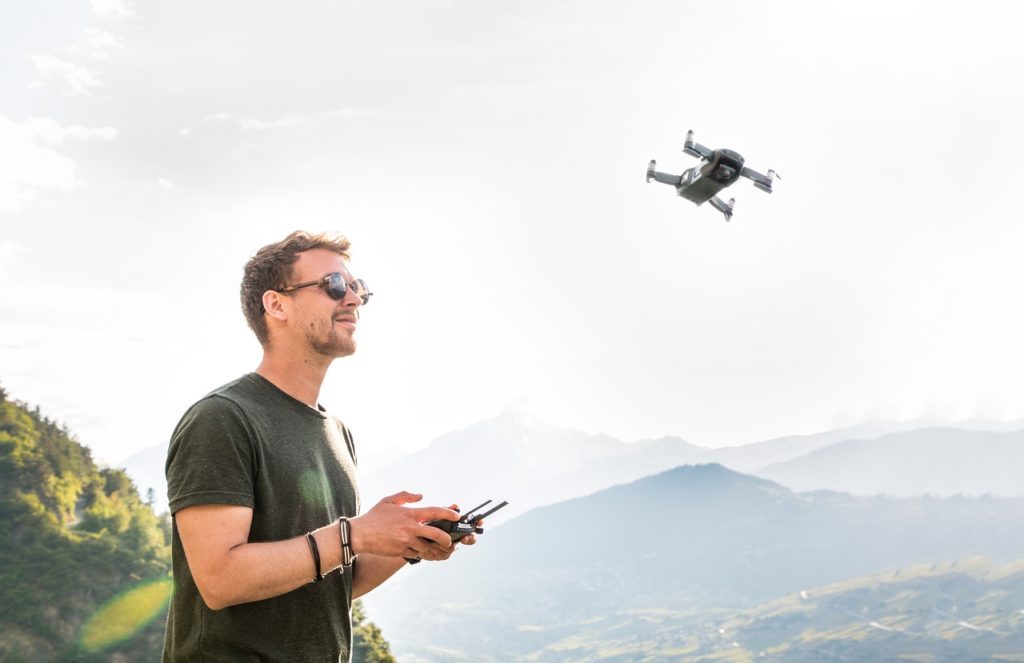 What Is So Special About a Selfie Drone?
Recently there have been rapid technical developments in robotics and sensor technology. Multicopters are now more and more able to react independently to their environment. This generates new fields of application for which an autonomous flight is required. The special feature of a Selfie drone is the fact that it functions without RC remote control because it follows and records a defined object – for example a human being. Those who are not really familiar with multicopters and have little technical affinity will still have a lot of fun with them. The drone films and photographs him independently.
Selfie Drone Test: What can the Multicopters do?
This depends on the equipment of the Selfie drone, which has a direct effect on the price. In the following price ranges, the above features are generally to be expected:
Low Budget (max. 200 $)
720p or 1080p shots (5 megapixels)
weak or no selfie modes at all
some have FPV
no GPS
max. range about 200 m / 656 ft
Mid Range (300 – 600 $)
2.7 – 4K images (5 – 12 Megapixel)
Selfie Modes & Smartshots
solid FPV
sometimes automatic recognition of obstacles
great range of 500 m / 1640 ft and more
Pro and High-End (from 600 $)
4K images (12 – 20 megapixels)
impressive Selfie-Modi & Smartshots
high-res FPV
recognition of obstacles
very great range of 0.62 miles and more
Buy Selfie Drones: What's Offered?
The market has grown rapidly in just a few years. The drone has long since ceased to come only from start-ups or niche manufacturers: even top dogs like DJI are appearing on the scene with very interesting offers. From DJI, for example, the beginner drone Ryze Tello is very interesting (see our test report). But also the DJI models Phantom 4 Quadrocopter, Spark, Mavic Pro, Mavic Air and Mavic 2 should be looked at by prospective customers if they want to buy a Selfie drone. Through their visual tracking, these drones also allow Selfie recordings, even if this is not their main purpose.
Why Are There Selfie Drones?
How the Selfie drone got its name is self-explanatory: The Selfie, which we previously only shot with a smartphone, now comes from the Copter. Hobby pilots have been taking aerial photos of themselves for quite some time. What's new is that the drone independently tracks and photographs or films the programmed object – its owner – while he no longer has to control it. He can be on the snowboard or kayaking, the drone takes wonderful pictures of it.
The path to the Selfie drone was a gradual one: Initially, the opportunity was used to use a tracking device – usually a bracelet – to induce the drone to follow. Lily Camera Drone was a pioneer here. The drone recorded the critical parameters of the tracking bracelet, including direction of movement, speed and acceleration.
In high-priced models it was even possible to program the distance of the drone to its owner and the direction for the aerial photographs. The Phantom 4 Quadrocopter from DJI goes one step further and is not a pure selfie drone. It generates visual data from the object, namely its size, shape and color. This was followed by the identification of a target object, which the drone permanently focuses.
Selfie Drone Test: What Matters?
If you want to use a Selfie drone, you need a model that not only recognizes the target object, but also obstacles. Otherwise, it will quickly crash through branches, for example, away from light flying areas. Since a very cheap drone usually does not have such high-grade technology, the manufacturers build it extremely robust. This should also be the case for the higher-quality models. If, contrary to expectations, there is a crash, the sensitive electronics inside the aircraft must be protected from a total loss in the event of a crash. However, higher-priced models not only recognize obstacles, but also fly around them. The basic principle applies: the more expensive the Selfie drone is, the better this function works. Nevertheless, those interested in buying such a drone should make sure that they are aware of this – especially if they are willing to spend a large amount of money on it.
Buy Selfie Drones: What Do They Cost?
Three price categories have already been mentioned above (low budget, mid-range and high-end). With an investment of a few hundred Dollars you'll really have fun with your drone. In the high-end range models like the Hover 2 or the Parrot Anafi are available for 600 dollars (+/- depending on the supplier), the DJI Mavic pro is a transportable all-rounder in the five-digit price range (around 1,200 dollars). A significantly cheaper selfie drone does not have many safety-relevant functions. Their video quality is also not particularly good. If it is only a matter of a few Selfies in open terrain without obstacles and without high demands on the pictures, however, models in the price range between 200 and 400 dollars are also sufficient.
Safety While Flying
The Selfie drone must also comply with the mandatory safety standards. On the one hand, it may not accommodate persons or areas for which no permission has been granted, and on the other hand, it may not descend on terrain that belongs to private, company or government property. That means: Since more and more hobby pilots will buy a drone, who have hardly any previous knowledge about the necessary battery performance, the flight behaviour and the modes, sometimes the trouble could be inevitable. Laymen and beginners are therefore advised to familiarise themselves thoroughly with the relevant regulations – otherwise there is a risk of fines, some of which can be very severe. A drone insurance should also be considered.
Is There a Recommended Selfie Drone?
A very good and cheap Selfie drone is the Ryze Tello, for which our Selfie drone test is available. Ryze developed this Selfie drone with the support of the manufacturer DJI. It quickly found many fans because it costs comparatively little and attracts with 13 minutes flight time. Its camera is also convincing. Our test report of the Ryze Tello also explains its configuration and calibration.
The only difference to other Selfie drones is that the Tello does not fly autonomously. You have to control it with a mobile app. But of course you can fly it safely to the desired position and the drone automatically holds the desired position. With certain shooting modes, the Tello can, for example, take a panorama photo or fly back and forth from people and record a video that also shows the surroundings.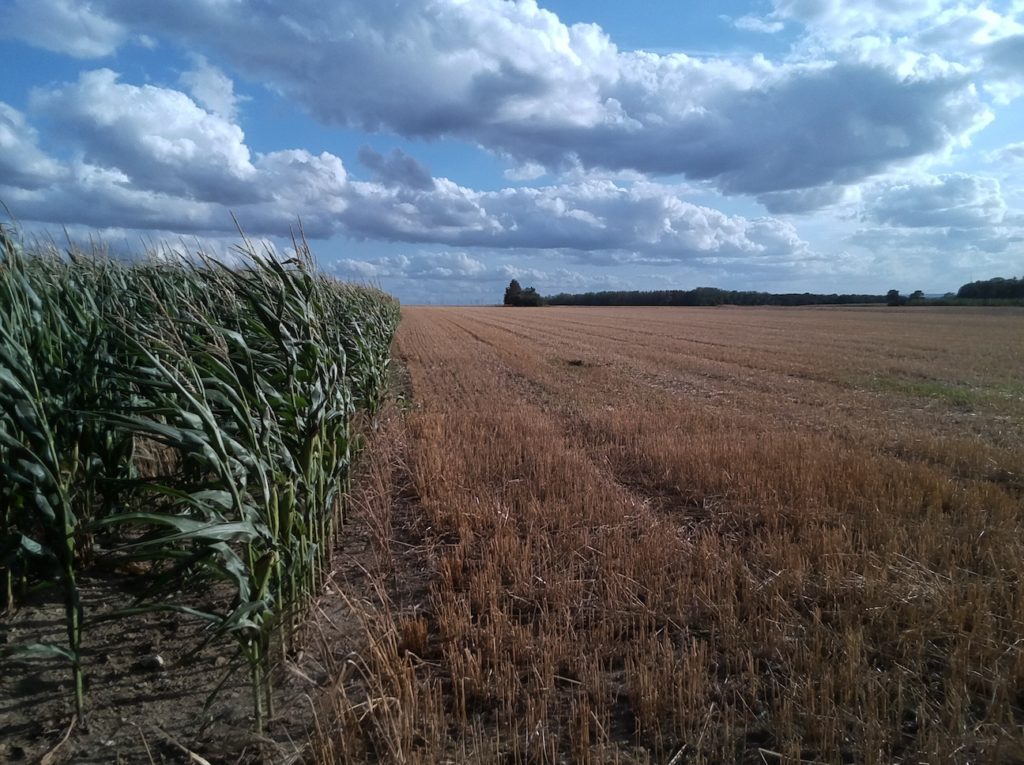 Other good selfie drones are among others:
DJI Mavic Pro and DJI Mavic 2 Pro
DJI Mavic Air
Parrot Anafi
Hubsan Zino
Selfie Drone Test: Conclusion
The Selfie drone is on the rise and is likely to find many more followers. Especially cheap, but powerful beginner models like the Ryze Tello are worth a clear recommendation to all interested parties who currently want to buy such a drone.