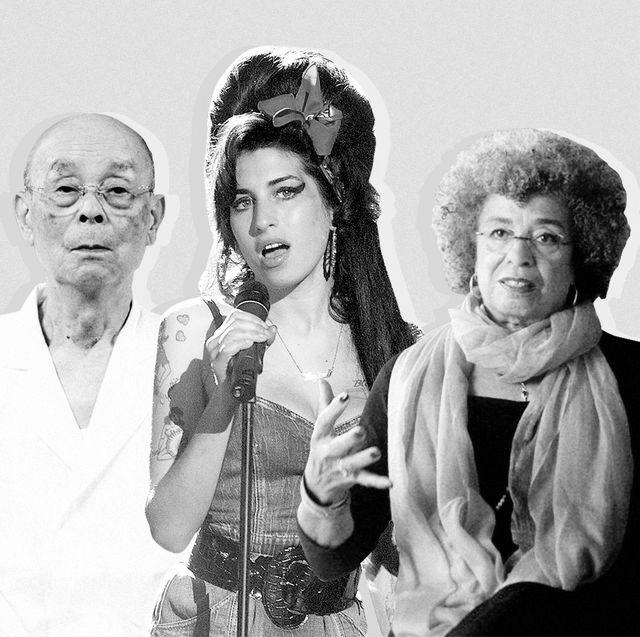 Today's review shows what the 4K HDR drone Parrot Anafi can do. The special features of this model are that the drone is very compact when folded, promises a long flight time and its gimbal can be tilted by 180 degrees. In this article we will show you the advantages and disadvantages of this drone and for which type of drone pilot it is well suited.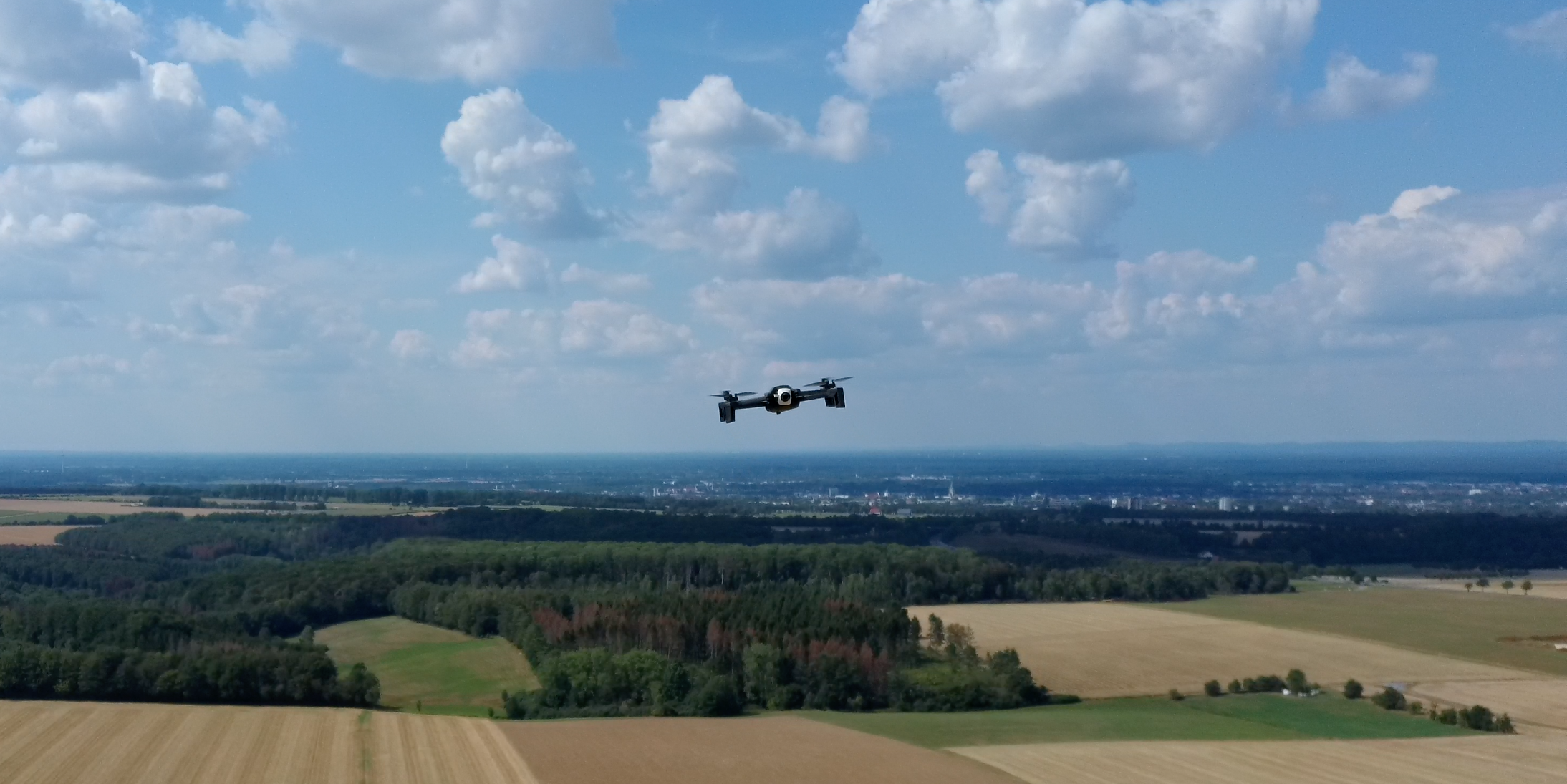 The drone company Parrot
Parrot is a French company that manufactures and distributes drones. Parrot is very well known in the drone industry. The company has been listed on the stock exchange in France since 2006. Parrot is known for its flagship model Anafi and its entry level drones "Mambo Fly" and "Bebop 2", which are priced below Anafi.
Anafi's features and technical data
Anafi's Highlights
4K HDR Videos
21 MP Photos
180 degree Gimbal (You can take pictures "straight up")
Very space-saving, foldable design for easy and safe transport
4 km / 2.5 miles range
25 minutes flight time
Charge via USB-C (charging possible with USB-C powerbank)
To demonstrate the photo quality we show you here a picture taken with the Parrot Anafi: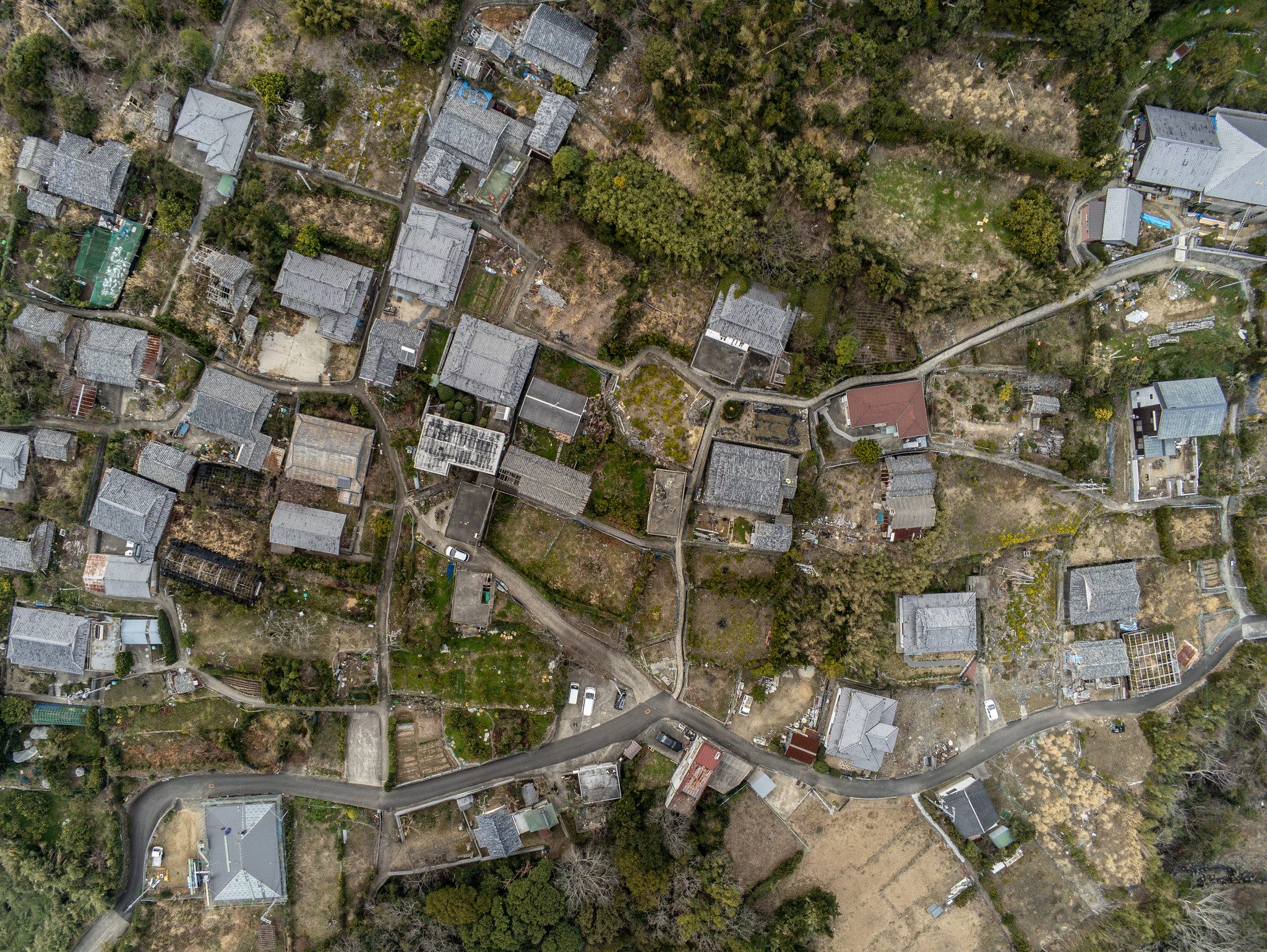 Anafi's features in detail
Real-time transmission of the video from the drone to the controller over a range of up to 4 km / 2.5 miles
Foldable design: very compact transport possible
Controller in which your own Smartphone or Tablet with installed FreeFlight 6 App is inserted
Wind resistance up to 50 km/h / 31 mph
Very quiet
55 km/h / 34.1 mph horizontal speed
14,4 km/h / 9 mph vertical sped
2,8x lossless zoom
Nice camera modes (CineShots)
Dolly Zoom Effect (Background changes, foreground stays as it is)
Selfie function "SmartDronies"
Geofence: You can set boundaries which the drone will not cross (e.g. only fly 100 m high)
Precision System with GPS and Visual Positioning System (VPS)
Return To Home (automatically return to the departure point, even in the event of signal loss)
Find My Drone: Drone beeps and displays the position on a map so that it can be found more easily
Anafi's technical data in detail
Drone
Measures

folded: 244 x 67 x 65 mm (9.6 x 2.6 x 2.5 inches)
unfolded: 175 x 240 x 65 mm (6.9 x 9.4 x 2.5 inches)

Weight: 320 g / 0.7 pounds
Flight speed: 55 km/h / 34.1 mph
14,4 km/h / 9 mph vertical sped
Maximum height: 4500 m / 2.8 miles above sea level
Maximum flight time: 25 min (dependant on conditions)
Wind resistance: up to 50 km/h / 31 mph
Battery: 2700mAh lithium-Ion
Anafi's controller
2500mAh 3.6V
Supported mobile devices: screen sizes up to 6''
Maximum distance to the drone: 4 km / 2.8 miles
Charge: USB-C (Charge), USB-A (Connection)
Anafi's camera
12 MP Photos
DOF: 1.5 m / 5 ft
ISO: 100-3200
FOV: 84º photos, 69º videos
Up to 2.8x lossless zoom
Photo format: JPG or RAW
4K video with 24 or 30 FPS
1080p video with up to 60 FPS
Video format: MP4
1/2.4'' CMOS sensor
Storage: microSD
A 16 GB microSD card is included. Another suitable microSD for the Parrot Anafi is the illustrated SD card from SanDisk, which is also recommended by the top drone manufacturer DJI. The write speed of this SD card is well suited for high resolution recordings. In addition, an adapter is included so that the microSD card fits into normal SD card openings of computers. If 64 GB storage capacity is too much for you: This model is also available in 32 GB.
[amazon box="B07FCMBLV6″/]
Anafi's scope of delivery
The scope of delivery for version Anafi Base on Amazon:
The drone
Smart Battery
Parrot Skycontroller 3
A bag for transporting the drone in its folded state
16 GB microSD
1 USB-A to USB-C cable
8x additional propellers
Tools for mounting and removing the propellers

Anafi's design and in-flight behaviour
The first thing that stands out is the compactness mentioned at the beginning. Folded up, the drone can be put into the supplied transport bag. This really fits in every backpack. In unfolded mode the Anafi makes a good impression with its wasp-like design. In terms of appearance, however, we think it lags behind DJI's Mavic series.
A point that especially beginners in the drone segment should pay attention to: The Parrot Anafi has no collision sensors on the sides or top. There is of course a sensor on the underside, which is responsible for a smooth landing.
The light weight of the Anafi is both a curse and a blessing: On the one hand, the drone is easier to transport, on the other hand it is more vulnerable to winds and gusts of wind. The Anafi tends to drift to the side even in light gusts of wind. You should therefore always keep a special eye on the surroundings and not even try to fly with the Anafi at high announced wind speeds. A very positive aspect of the flight behaviour: The Parrot Anafi is very quiet. Other drones can be heard very loud even when they hover 100 meters above you. This makes the drone especially suitable for flights where you do not want to disturb people or animals in the flight surroundings or do not want to attract a lot of attention.
Controller and FreeFlight 6 App
Anafi can be controlled either by smartphone only or with the supplied controller, in which a smartphone with the FreeFlight 6 app installed (available free of charge) is inserted.
App
The main part of the screen in the app is of course taken up by the live image of the drone camera. FreeFlight 6 can be used to make all imaginable settings for the drone, flight characteristics and camera. The app also controls the various camera and flight modes. It is possible to set so-called geofences. For example, it can be set that the drone can fly a maximum of 100 meters high in order to comply with the German law for the flight altitude of private drones. However, geofences are not geozones as known from DJI drones. DJI drones support "FlySafe Geo Zone" and ensure that you do not fly into forbidden zones such as airports or military installations by mistake. So before flying with the Parrot Anafi you have to inform yourself exactly which route is allowed and which areas you have to avoid. For Germans: The app of the German Air Traffic Control can help you with this, which shows on an interactive map for all of Germany which areas are allowed for flights and which are not.
Controller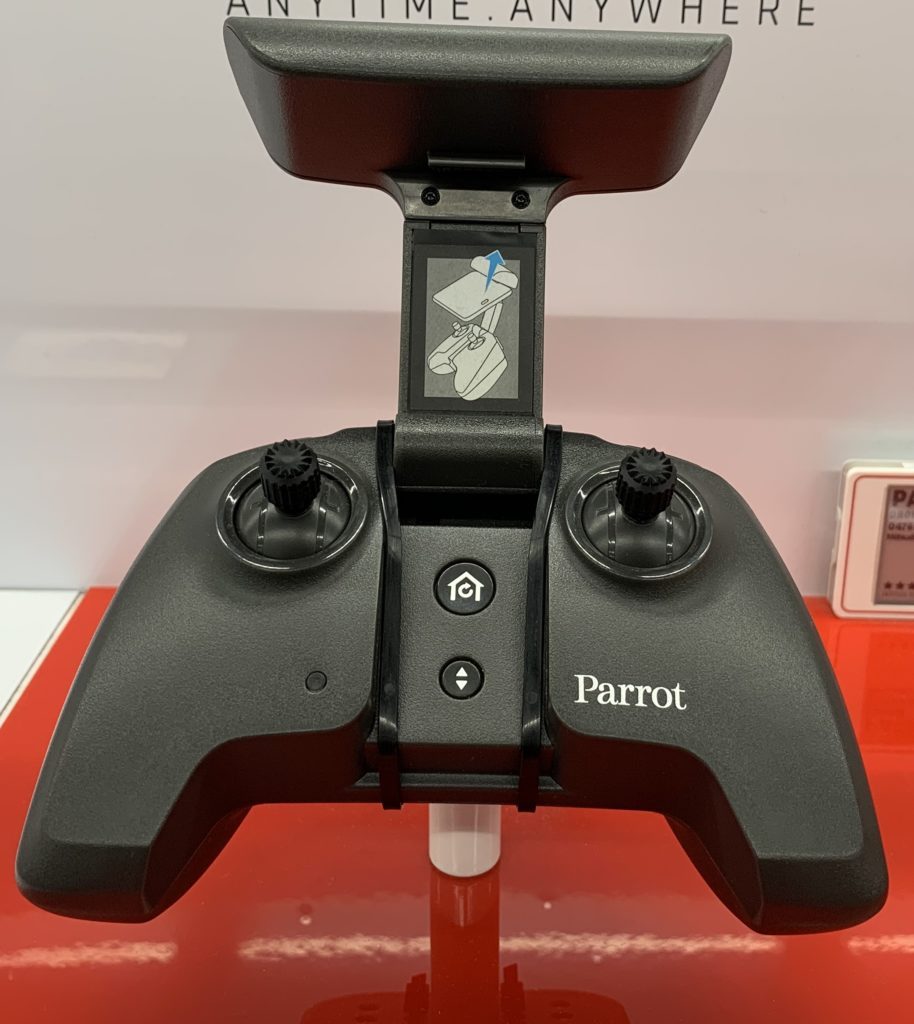 The controller looks a bit unspectacular at first sight and unfortunately also bulky. Parrot could have placed more emphasis on ergonomics in this case. On the front there is the start and landing button and the button above it, which triggers the Return To Home function. The design decision to place the RTH button centrally has proven itself in situations where you want to activate this function quickly and don't want to spend a long time looking for it. On the back of the remote control of the Parrot Anafi there are knobs and buttons which are responsible for controlling the gimbal and the camera. Here, one can take pictures, start and pause the video recording and control the zoom. Moreover, as mentioned at the beginning, the gimbal can be lifted and lowered by 180 degrees. This makes it possible to take pictures of the clouds as well as the ground.
A disadvantage of the smartphone controller combination is that it is noticeable in high solar radiation. If no shadow is being thrown on the mobile phone display, it is somewhat harder to see the drone's image. However, you can buy sun visors or find a shady place to fix the problem. The problem with a shady place like a wall or a tree is that it can limit the radio connection to the drone. The transmission, which is many miles long according to the manufacturer's specifications, can then no longer be 100% reliable. In our article on drone accessories we have also dealt with such sun visors.
Shoot videos and photos with Parrot's Anafi
With the Parrot Anafi it is really easy to take pictures and make films. You get pin sharp photos and videos that are calm, rich in colour and bright. The 180-degree pivotable gimbal, which allows photos to be taken directly upwards, is particularly noteworthy. Another good aspect is the 2.8x lossless zoom.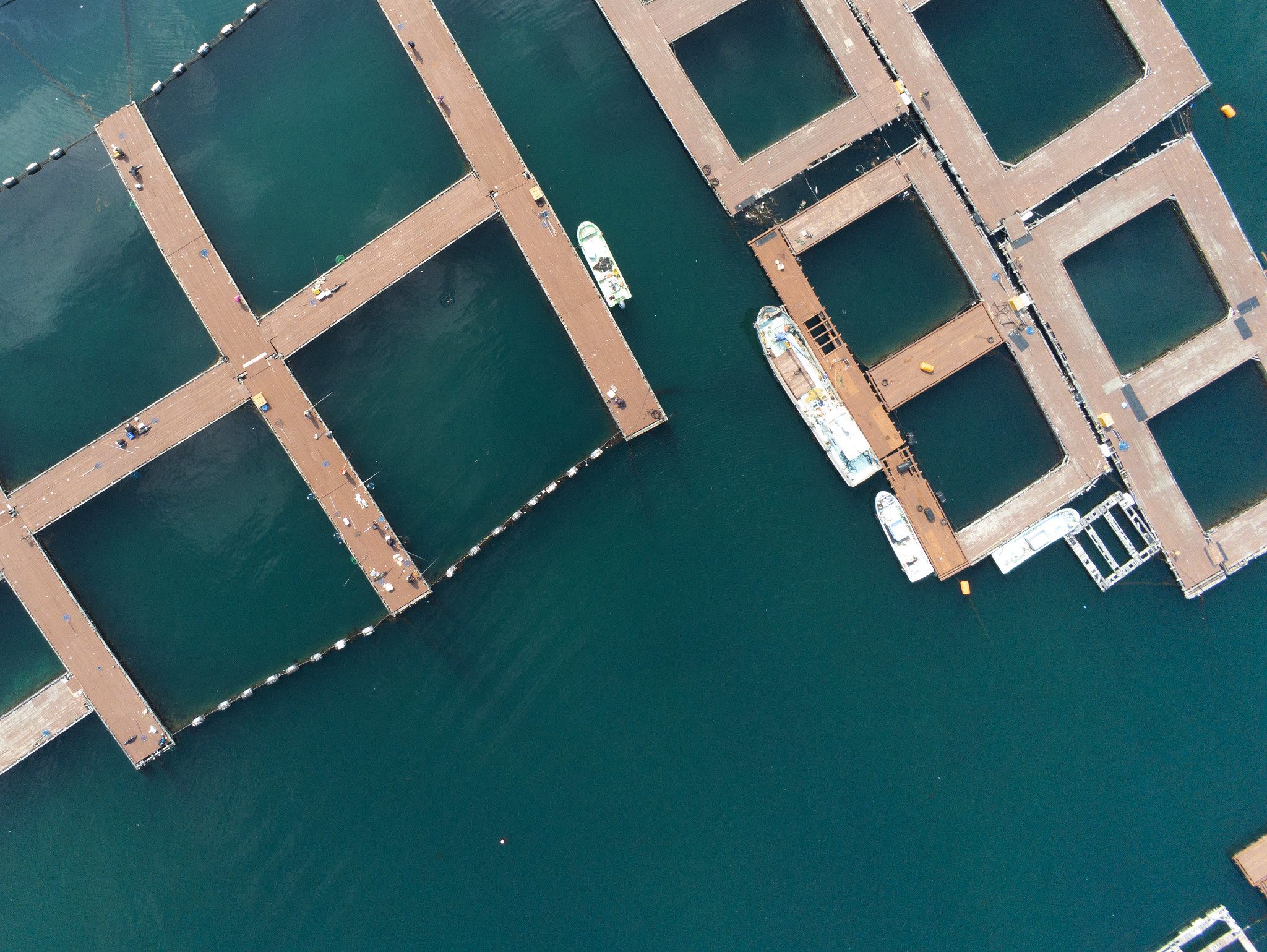 The camera stabilization provided by the gimbal ensures a steady image even in wind and wild flying conditions.
Camera Modes
Parrot Anafi offers two interesting categories of camera modes. In this review we will look at the categories "SmartDronies" and "Cineshot". Furthermore, there is the control mode "Cameraman", which is meant for film shots in which the drone is supposed to stay pointed at the target object.
Control mode Cameraman
In this mode you first draw a rectangle around a person, for example. The drone now considers this as the target object. If the object now moves, the drone automatically rotates in the direction of movement. However, it does not move, but remains in place. You can move the drone manually in all directions using your controller. While "Cameraman" is active, the drone tracks the target object with its camera despite these manual movements.
SmartDronies
Dolly Zoom
Anyone who is a fan of Alfred Hitchcock's films knows this effect as the "Vertigo effect". The target object remains in focus and the background seems to come closer as if by magic. The drone flies towards the target object and zooms in at the same time. If you are standing in the background in front of impressive landscapes you can enhance your video selfies with this camera mode.
Boomerang
The Boomerang mode seems almost unspectacular in comparison. After all, it is also known from drones in the low price segment. The Anafi flies backwards and upwards and then back to its original position. Boomerang is therefore also well suited to put landscapes in the background of a target in the right light.
Cineshot
Reveal
The Anafi flies in Reveal mode first with the camera on the ground facing ahead and gradually swings the gimbal forward in forward flight. As the name suggests, it is well suited to increase the tension a little bit when presenting an impressive scene.
Rise
Instead of flying forward as in Reveal mode, the drone flies upwards and at the same time tilts the gimbal towards the sky up to horizontal height. At half height the drone starts to rotate 360 degrees to show the environment in all directions.
Epic
Epic is also known to us from low priced drones like the Ryze Tello – of course with the Tello's price corresponding to a more "unprofessional" version. Filming with Epic, the Anafi moves backwards and upwards from the starting point.
With all camera modes, parameters such as altitude and distance of the flight actions can of course be set in advance. Depending on the nature of the environment, this should be taken into account and, if necessary, you should keep your finger on the cancel button. As already mentioned, the Anafi has no collision sensors. If, for example, a tree is standing in the flight path of a reveal shot, the Parrot Anafi will fly into it relentlessly.
The modes presented here are not all supported by the drone. We have chosen them because they give a good overview of the Anafi's technical capabilities.
The camera modes Follow Me and Flightplan are only available via in-app purchase and cost (as of early 2020) about 1$ each in the FreeFlight 6 app.
Parrot Anafi FAQ
Germany: Do you need a license plate for the Parrot Anafi?
Yes, since the drone has a take-off weight of more than 250 g, a fireproof plaque on which the name and address of the owner are noted is mandatory. At Amazon there is a recommendable plate from the company Gravola. Before adding the item to the shopping cart, you can indicate the desired inscription, which will then be engraved on the drone license plate.
Germany: Do you need insurance for flying the Anafi?
In Germany, it is a legal requirement for all drones to be covered by liability insurance. An explicit drones insurance can be concluded or an additional clause in a personal liability insurance policy includes drones.
Are all camera and flight modes of the Parrot Anafi included in the FreeFlight app?
All camera and flight modes are included except "Follow Me" and "Flightplan". The two modes mentioned above can be purchased for about 1$ each (as of early 2020) via in-app purchase.
Which size of SD cards is recommended for the Anafi?
MicroSD cards fit into the Parrot Anafi. A 16 GB card is included. We recommend to invest in at least 64 GB to allow longer drone excursions. You never know what you will see and you don't have to empty the SD card after each flight, which can take some time if the transfer speed is not so high.
Is the Parrot Anafi waterproof?
According to the manufacturer the drone is not waterproof and it is not recommended to fly it in rain or close above water surfaces.
Conclusion
The Parrot Anafi offers both beginners and experienced pilots a good price/performance ratio due to its features. A negative aspect is the lack of obstacle detection, which would be helpful for absolute beginners or drone pilots who like to fly a little more fiercely. An obvious advantage of the Anafi is the flight duration and compactness. It does not take up much space and can be easily put in your luggage (rucksack, gym bag, etc.) with the included bag.