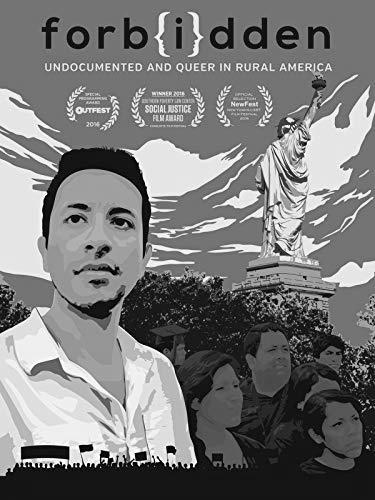 Many people who are interested in drones first want to buy a cheap mini drone with a camera for beginners. Beginner drones are a great entrance into the world of drones. First photos and videos with the drone camera can be shot and one can experience the first flight worry-free.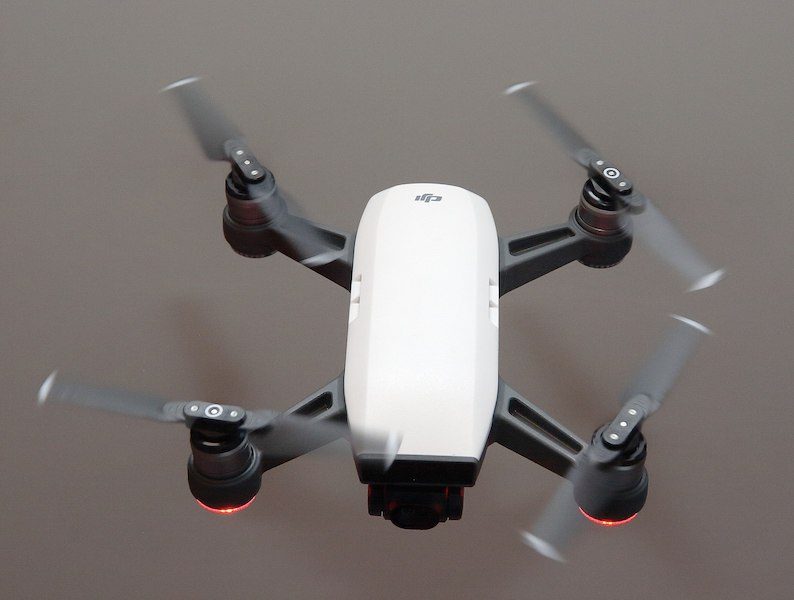 The advantage of buying a mini drone is obvious: You might want to have a riskless start in flying drones and not spend too much money. In the beginning, you may not be sure how to control drones. After all, it would be a shame if your first drone, which wasn't that cheap, ended up in a high treetop.
For this reason we compare the best mini drones for beginners. But even experienced drone pilots can benefit from buying a mini drone. Such small drones are a great addition to a professional drone. For example, to fly more indoors or to perform maneuvers you don't want to do with your more expensive drone.
Mini Drone Does Not Mean Mini Performance
Despite the often cheap price, there are many smaller drones that offer great value for money and with which you can create good photos and videos. These drones are also very suitable for children, as the damage caused by crashes is limited. As a comparison one can consider the purchase of a car: you wouldn't trust an absolute beginner driver with a Porsche with 700 hp as a new car. Instead one would rather take a used car with which it is not a catastrophe if a scratch or a bump happens. Now the same thing applies to drones.
The Ryze Tello, for example, can withstand most impacts or crashes without any problems. The drone is equipped with propeller protectors. In addition, the engines switch off immediately if, for example, they get caught in a branch.
Children and adults alike will have fun with the Ryze Tello as the first drone to get started. The photo quality is also convincing: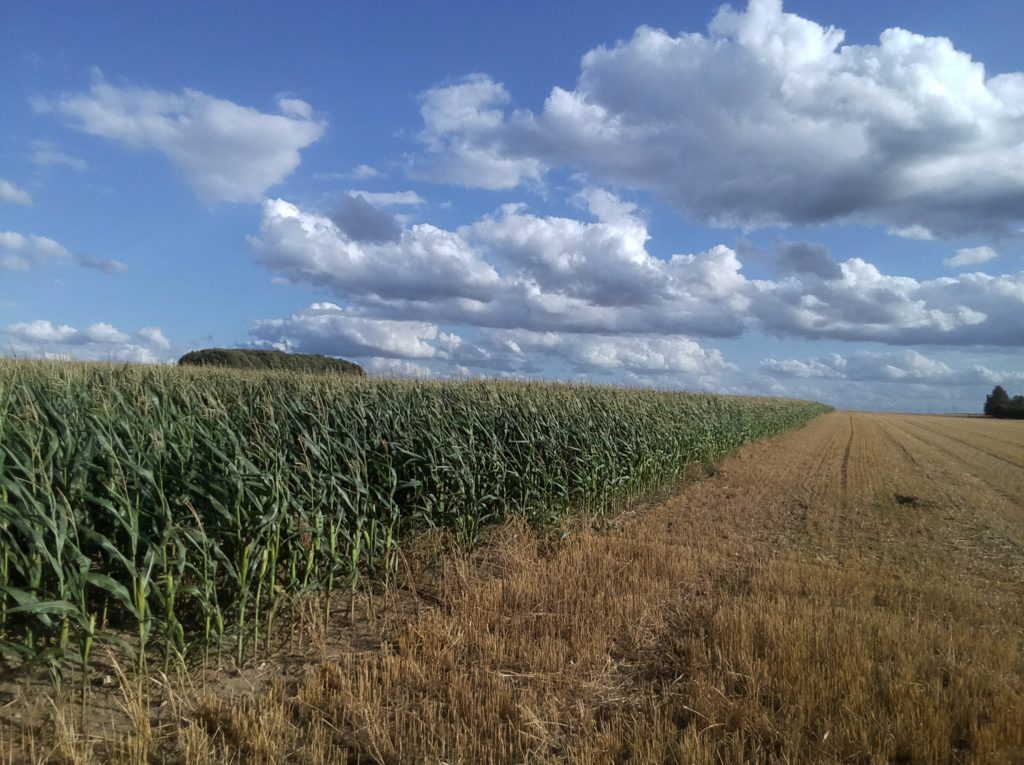 You can find more pictures and videos in our review of this drone.
1.) Ryze Tello
It doesn't matter if you're a beginner or have worked with drones for half your life, DJI is a name almost anyone interested in drones knows. They are best known for their high-end drones, but they also have a few products that fall into the category of mini drones. And one of those few is the DJI Tello Drone, the best quadcopter in its price range.
The Tello is one of the best drones for beginners because of its value for money. The drone is optimized for beginners who are just learning to fly drones. Ryze Tello is equipped with DJI technology, which promises a great flying experience. Tello is prepared for obstacles with its included propeller protectors and can maneuver if necessary to ensure stable flights. To make things easier for you, Tello also offers automatic takeoff and landing. But if you don't want to start from the ground, Tello also has "Throw & Go" mode. Select the mode, throw the drone into the air and it will start flying immediately.
In addition to "Throw & Go" there are many other flight modes that promise even more flight fun. Among other things, the Tello can also do flips in the air or record a 360-degree video of the surroundings.
The camera on the Tello is really good for the price of the mini drone. It is one of the best in its price range. The entry-level drone has a 5 megapixel/720p camera. Another advantage of the drone is the long flight time of 13 minutes in comparison to other mini drones.
In addition to the real-time transfer of the footage to your mobile phone, you also have the option of using a suitable VR headset to obtain a first-person view of the footage. The Tello is one of the few drones that offers VR capability in this price range.
2.) SNAPTAIN A15H
In terms of appearance, the SNAPTAIN A15H mini drone is definitely at the top of our list. It is one of the best looking drones compared in this article. To be honest, this drone looks like it's in the upper price range.
First of all, we will look at the different flight modes this drone supports.
The beginner drone can perform tricks with "3D Flip". In addition, the drone can automatically maintain a preset height. Three different adjustable speed modes promise flying fun for every level of flying experience.
Another great feature is the headless mode: With other drones, you have to pay attention to the direction of the drone while flying forward or backwards. In headless mode, the drone flies in the desired direction without you having to worry about which way it's currently heading.
The A15H is equipped with a voice control, which is a great unique selling point for a drone of this price class. Snaptain's voice control is pretty accurate and responds well to simple English voice commands.
The camera's pretty decent, too. The drone has a 120 degree wide-angle 720p camera that can take some great pictures.
Another point worth mentioning is the portability of this drone. The wings can be folded in order to make your drone easily transportable. This means the SNAPTAIN A15 doesn't require any additional case to be transported safely and you save money on buying a carry bag.
3.) Potensic T25
The Potensic drone is another absolute price-performance recommendation. For little money you get a mini drone with GPS, 1080p HD camera, great flight modes and a controller with which you can control the drone.
The Potensic T25 offers a follow me mode among other things. With this flight mode you can focus on an object. The drone follows this object automatically when it moves. The Follow Me mode is therefore a great way to film yourself running or taking a great picture of a running dog.
In addition, the T25 can be instructed to return to the starting point. In GPS mode, the drone remembers where it left off and returns to it if desired. This mode is good for safely retrieving the drone when it is lost from view.
Like the Snaptain A15, the Potensic T25 can automatically maintain a preset altitude.
Using the app, you can immediately share recordings taken by the drone and send them to friends, for example.
4.) Parrot Bebop 2
Let's now move on to a mid-range drone. This is a quadrocopter made by Parrot which is a French company founded in 1994. Parrot is one of the pioneers in the drone industry. The Bebop 2 is one of its entry-level models.
For the fact that you have to take a little more money into your hands for this drone, you get more power as well. The mini drone has a flight time of up to 25 minutes. It has a 14 megapixel 1080p Full HD camera with digital image stabilisation to enable razor-sharp aerial shots. The Bebop 2 is also equipped with GPS for safe and easy navigation.
The drone also supports a follow-me mode. You can film yourself while cycling or running and take cinema-ready pictures of such activities.
It is recommended to buy a set with FPV glasses for an even more immersive experience and a Skycontroller for safe control.
5.) DJI Spark
This mini drone by DJI leaves no wishes unfulfilled. The Spark has a built-in gimbal, which ensures butter-soft and quiet recordings, no matter how wild the drone flies around. The camera records video in 1080p and photos in 12 megapixels.
With the Spark you can fly especially far. The drone has a transmission range of up to 2 kilometres so you can also explore distant targets.
DJI also doesn't disappoint when it comes to recording modes: with just one touch, you can make "quickshot" recordings just like in the cinema. Spark's "ActiveTrack" mode allows you to track objects at the same speed as they move, allowing you to take shots of animals, people or other moving objects. With "TapFly" you can set a destination with a single tip and the Spark makes its way there on its own. The camera can also be controlled with gestures. So you can make a certain hand movement and the drone shoots a photo for example.
When flying the Spark you don't have to worry. GPS and an automatic return function (Return To Home) are integrated so that safe navigation is possible even if the drone has flown too far away. DJI has also built in a system that warns you when you're flying into forbidden zones. This is especially useful in Germany, where you have to be particularly careful not to enter any no-fly zones.
Overview
[table id=2 /]